Ten Things, 2023-03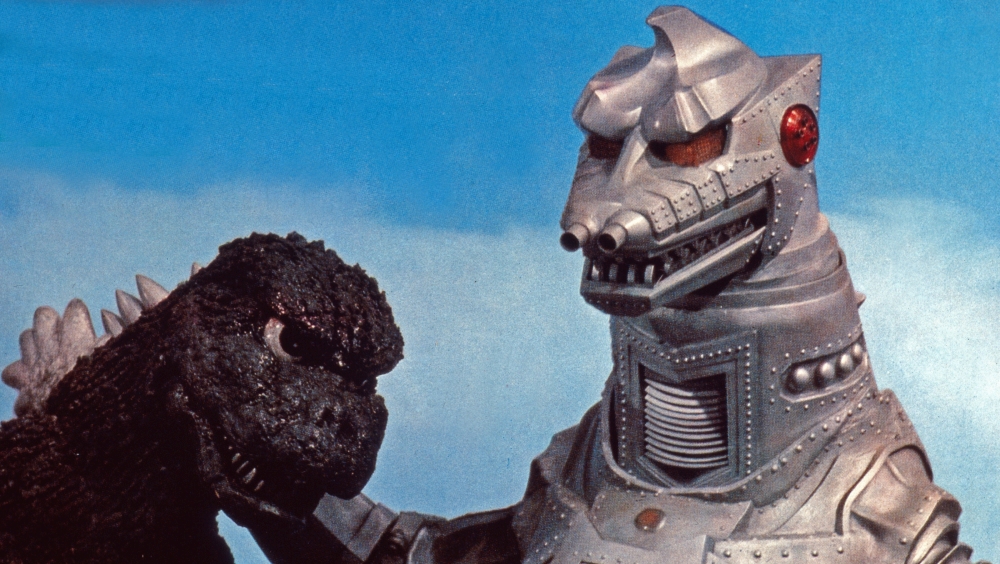 Here are ten things.
Yesterday was me and Steph's 14th anniversary! I don't think she reads the blog, but in case she sees this particular post: I love you so much.
So the 14th anniversary is the ivory anniversary, and what contains ivory? That's right: teeth. And what has teeth? Why, rats, of course! To celebrate our anniversary, Steph and I welcomed two tiny dudes into our home: Trumpet and Trombone.
It was a Movie Bowl week! In the 1974 edition of the contest, Young Frankenstein beat out The Texas Chain Saw Massacre for the championship belt and a spot in the Tournament of Champions. Over in the Sickos Bracket, Godzilla vs. Mechagodzilla reigned supreme.
Thanks to a combination of mild temperatures, wet snow, and active wind, I got yetified.
Jacksonville Jaguars quarterback Trevor Lawrence threw four touchdowns and four interceptions in his team's miraculous 31-30 comeback win over the Los Angeles Chargers in the Wild Card Round of the NFL playoff. No QB in history has thrown that many picks while throwing that many touchdowns and won. It's an absurd stat line we will never see the likes of again. It makes me so happy.
I was so happy with this two-pack of USB squid cables that I bought two more.
The new Blank Check miniseries on the films of Danny Boyle started off with a corker of an episode on Shallow Grave.
Bailey Freeman, aka Foolish Baseball, asks the hardest-hitting question in sports media: does Pittsburgh Pirates legend Andrew McCutchen play better in the proximity of furries?
The great Louie Zong stays winning, extending his K.K. Slider-fied cover banger streak to four: here's his Animal Crossing-style covers of "Ain't No Sunshine" by Bill Withers and "Papa's Got a Brand New Bag" by James Brown.
An excerpt of Steph's favourite poem, "The Love Song of J. Alfred Prufrock" by T.S. Eliot:


Let us go then, you and I,
When the evening is spread out against the sky
Like a patient etherized upon a table;
Let us go, through certain half-deserted streets,
The muttering retreats
Of restless nights in one-night cheap hotels
And sawdust restaurants with oyster-shells:
Streets that follow like a tedious argument
Of insidious intent
To lead you to an overwhelming question ...
Oh, do not ask, "What is it?"
Let us go and make our visit.

In the room the women come and go
Talking of Michelangelo.

The yellow fog that rubs its back upon the window-panes,
The yellow smoke that rubs its muzzle on the window-panes,
Licked its tongue into the corners of the evening,
Lingered upon the pools that stand in drains,
Let fall upon its back the soot that falls from chimneys,
Slipped by the terrace, made a sudden leap,
And seeing that it was a soft October night,
Curled once about the house, and fell asleep.